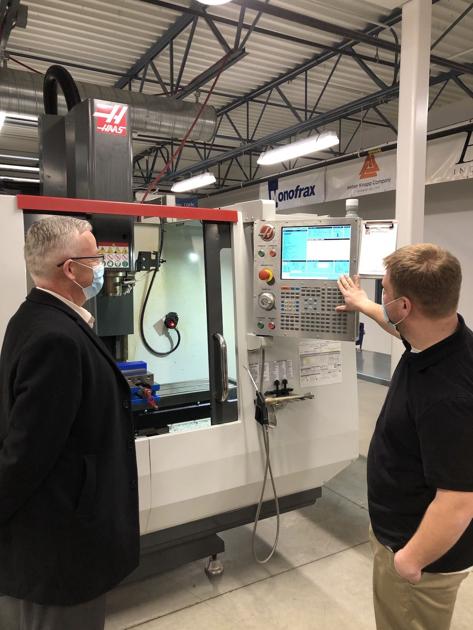 Dates set for two JCC training programs | News
SUNY Jamestown Community College's Workforce Readiness division has set dates for two 10-week training programs made possible through community partnerships across Cattaraugus, Allegany and Chautauqua counties.
A training program for those interested in the maintenance technician field is set to begin Sept. 22, while a program that will prepare students for immediate employment in the machining/CNC operator field will begin Oct. 4.
Both programs are free for qualified individuals.
The programs are made possible through funding from the Cattaraugus-Allegany Workforce Development Board, Chautauqua Works and the Carnahan-Jackson Foundation, which awarded the JCC Foundation funds for the project.
Additionally, the college received $541,765 from the Western New York Workforce Development Challenge for the programs.
"These programs are a way for someone to train or retrain for a new career," program manager Gregg Karl said. "They can enter the program with little-to-no job experience or other credentials and this, in turn, will give them the opportunity for entry-level employment."
Students also have the opportunity to learn from experienced professionals in these fields. Xavier Smith, a former full-time machinist at OSM Corp. in Olean, is the machining instructor for the machining/CNC operator program.
"I'm only 26 years old, and I was being paid pretty well for only being 26," Smith said. "I was hired six months before college graduation. That's not a rare experience when you're talking about the machining and manufacturing fields."
The nationwide demand for CNC machinists is projected to climb by 3% over the next several years. In New York state, the need is expected to increase by 3.5% and by 4.2% in Pennsylvania.
The maintenance technician program, meanwhile, provides unemployed or underemployed individuals an opportunity for short-term, intensive training in electronics, mechanics and robotics to allow entry into an occupation increasingly in demand. Data from the New York State Department of Labor projects that the need for industrial machinery mechanics and maintenance workers will grow by 1,090 positions across the state by 2028.
The program allows students who wish to continue their formal education at JCC the chance to articulate up to 16 credits into the college's certificate programs in industrial equipment technology and Machine Tool Technology, as well as associate degree programs in mechanical technology with machine tool specialization, and mechatronics.
"Some people don't have the time or the funds to complete a full two-year college program and this, in turn, would essentially be halfway through a certificate program if they articulated those 16 credits," Karl said. "This is a great way for students to ladder into academic programs."
To learn more about the programs and to apply for admission, visit sunyjcc.edu/cnc-mt or call (716) 338-1430 for more information.