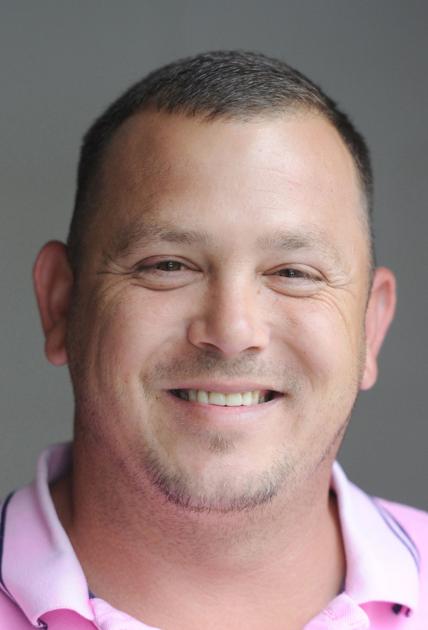 Shelter directors: Collaboration needed to combat homelessness | News
Local homeless shelter directors say collaboration between counties is what is needed to ensure individuals experiencing homelessness in the region are getting the services they need.
Daniel Pitino Shelter executive director Michele Johnston and St. Benedict's Shelter executive director Harry Pedigo said they work to provide shelter to anyone who needs it in the community if there is availability, regardless of where they're from.
Of the 136 individuals the Pitino shelter has served since the beginning of the year, programs director Cheryl Moore said 41 have been from outside of Owensboro-Daviess County.
Pedigo said about 40% of St. Benedict's clients come from outside the county, with shelter having served individuals from about 175 different zip codes in the past year.
He said many times, those individuals come from smaller surrounding counties that may not have a shelter.
"I could understand why there wouldn't be a shelter there, so for somebody that's homeless and has exhausted all their resources and relationships, they turn to the next closest thing, which is Owensboro," he said. "We're the next thing in surrounding areas to a metropolitan area. We are resource rich. I don't think it's because they don't have the resources, I think it's because we've got a lot of resources, and we're good at what we do."
He said many smaller counties also may not recognize that they even have a problem with homelessness because rural homelessness looks a lot different than metropolitan homelessness.
Homelessness in a rural area, he said, may be two families living in one household or one or two individuals without housing.
Therefore, he said, there may not be a lot of resources in those areas to assist those experiencing homelessness.
Additionally, Pedigo said COVID-19 has taken its toll on many shelters, with financial resources being exhausted at every turn throughout the last year and a half, causing some shelters to shut their doors for good.
"I think COVID has taken its toll, but if we're going to move forward … counties are going to want to pull together and figure out how we're going to help, because these counties that are not seeing this as an issue, it's going to start being more and more evident," he said.
Moore said the main reason the Pitino shelter receives clients from other areas is because of lack of shelter in their home communities.
However, she said Pitino is a little different because it is a family shelter and is one of the only family shelters in the region. Therefore, many families might try to be housed there in order to stay together.
Johnston said part of the lack of resources is due to a lack of collaboration between counties to share their available resources.
"If we just come together and share resources, I think we can actually address that problem better," she said.
Johnston said the Community Collaborative Regional Leadership Team was created in March this year just for that purpose, to share resources between Green River district counties.
She said there are many organizations dedicated to addressing poverty, homelessness and other prevalent issues in the community, but what is needed is collaboration and teamwork between them all.
While the team is still new and a work in progress, she said it was able to come together in Owensboro in recent weeks for a homeless outreach event that hosted vendors from many different organizations in the region dedicated to addressing issues of poverty and connecting individuals with necessary resources for financial assistance and housing.
She said the team hopes to hold similar events in each county in the district.
Additionally, Johnston said the team works with local school resource officers in the county to offer prevention services and resources for students and their families who might be at risk for experiencing homelessness. She said there are efforts to extend that to schools in surrounding counties.
"Homelessness is not a Daniel Pitino Shelter issue, it's a community issue, and the more information and the more awareness we can build and let people know what resources are out there, that's really important," Moore said. "Even if we can stop one family or one individual from having to go through homelessness, it is so worth it."